The Beyond Delta Difference
Social-emotionally informed methods
Our inside-out approach sets us apart.
Rather than come in with a raft of buzzwords or prepackaged systems, we seek to meet your school where it is and help scaffold your vision in an authentic, achievable, sustainable way.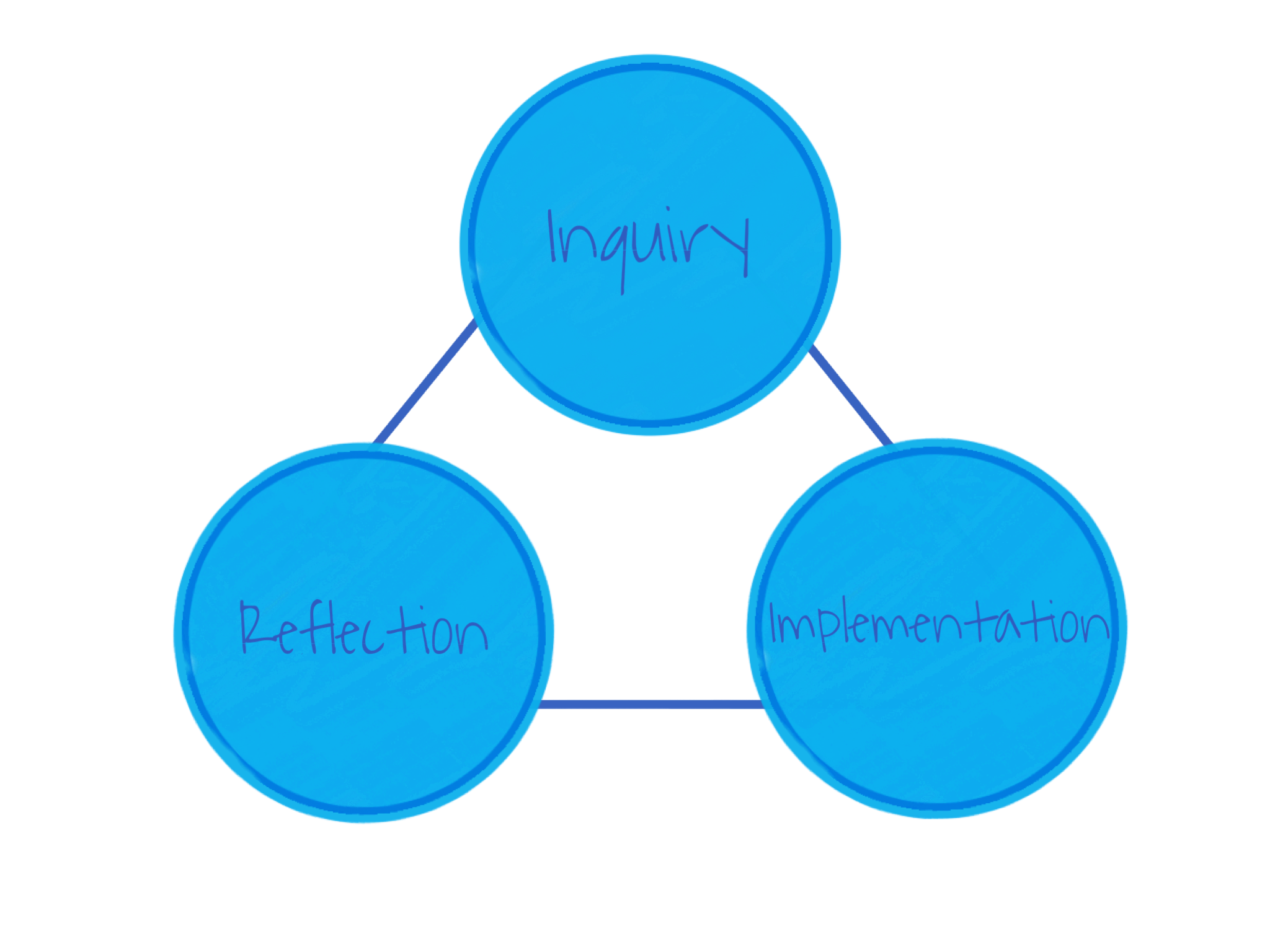 Our process follows a design thinking rhythm, built on cycles of inquiry, implementation, and reflection.
We start by getting to know your school, your mission, and your vision for your students, faculty, and community. With you, we look at your goals and challenges; together, we identify an actionable path forward. We then dive into implementation: facilitating community focus groups, administering quantitative data collection, and leading interactive and recurring professional development workshops. Throughout the process, we keep a feedback loop open, allowing our work together to flex to your organization's evolving needs.
Our work is grounded in creating spaces where people feel they can speak honestly and be heard.
We amplify quiet voices and provide the oil for squeaky wheels. We use mediation and conflict resolution techniques to help community members hear and respond to each other with openness and compassion. We leverage empathy to keep community members oriented toward growth.
Building your institutional self-efficacy is our goal.
Anatomy of an engagement
What might our work together look like? Though each project takes on a form and flow of its own – that's the beauty of inside-out work – below is an example calendar of how our work could take shape.
Step 1 – Strategic and Logistical Planning with On-Campus Leaders
We meet with the leaders helming your initiative to identify goals and deliverables, pick out the right tools, and put everything on the calendar.
Step 2 – Quantitative Data Collection
We facilitate the rollout of quantitative tools in your community. These might include Enquiry Evaluation's Institutional Climate and Inclusion Assessment, the NAIS Assessment of Inclusivity and Multiculturalism, other comparative survey tools, or a bespoke survey targeted at your institution's goals.
Step 3 – Qualitative Inquiry Development
We work together with your leadership team and relevant constituents (including student leadership, faculty members, trustees, or special task force teams) to debrief initial quantitative findings and brainstorm lines of inquiry for qualitative research. Together we refine an arc of inquiry and put together a detailed calendar of focus groups and interviews.
Step 4 – Qualitative Data Collection
We step into focus group work, conducting as many as seven sessions per day over the course of a 3-7 day period, depending on your school's size, objectives, and schedule. All sessions are confidential, social-emotionally informed, and conducted by a trained facilitator.
Step 5 – Analysis and Reporting
We do a deep dive into the data, compiling audio and notes from focus groups and interviews, quantitative survey data, and other artifacts of campus climate. We analyze this mass of data and synthesize it into a thematic report in the medium of your choice – a written report, an oral presentation to a leadership team or task force, a series of professional development sessions, or another delivery mechanism that meets your needs and serves your community.
Step 6 – Follow-up and Continued Support
We like to stay connected and love to hear about how our work has help to set new goals or priorities for action in your school. Some schools also choose to do another round of qualitative and/or quantitative data collection and analysis a semester or two on from the initial inquiry – this helps to track progress and refine any new programs, policies, or mindsets in the community.
Previous PARTNERS include: